Online Master's Nutrition Degree Program
Advance your career and promote community health and disease prevention through our online nutrition master's degree.
Nutrition is one of the fastest growing fields in the country, so much that the U.S. Bureau of Labor's Occupational Handbook reports that the job outlook for nutrition experts is expected to increase 20 percent from 2010 to 2020, faster than the average for all occupations. Our 34-credit and 100-percent online M.S. in Nutrition will place you on the fast track in this growing field.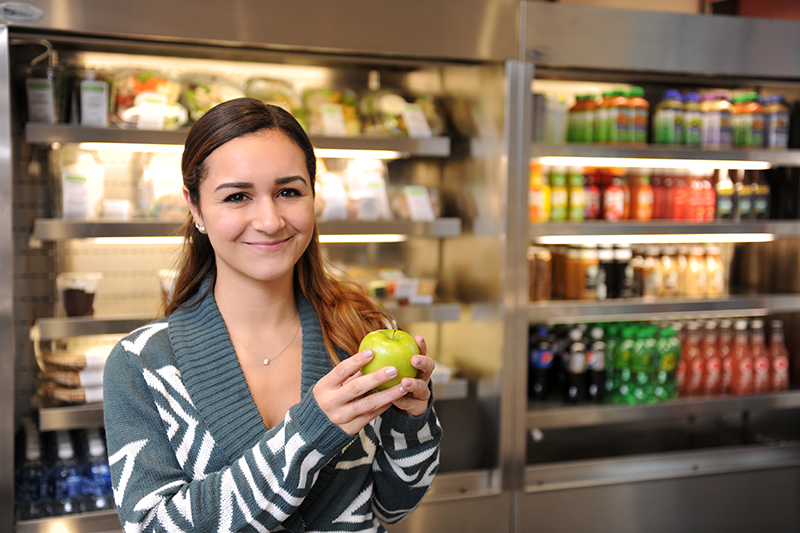 Upon completing the M.S. in Nutrition program, you'll be ready to assume a key role in a variety of public and private settings, including clinical, community and public health, education and research, business and industry, wellness and media. Our graduates become managers, researchers, educators, advocates and directors who can provide leadership in creating and implementing programs and policy concerning nutrition.
The M.S. in Nutrition fosters skill acquisition and competency in key areas of nutrition health practice, both current and emerging. Our online program fits the schedules of working professionals, even those who don't work a typical 9–5 schedule such as health club owners seeking to bring nutrition expertise to their business. You can access assignments and complete course work round-the-clock or use the course's Google Hangout feature to interact with your fellow classmates through video chatting in real time.
Note: This program does not prepare students for licensing as a registered dietician.
At this time we are not able to offer students in Arkansas and North Carolina the opportunity to participate in any of our fully online programs. Get details.
» Admission information for M.S. in Nutrition
» View course requirements for the Master of Science in Nutrition program